Israel 2006
Southern Trek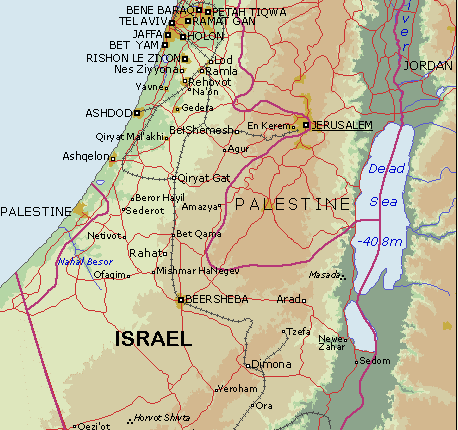 Our second stint took us from Tel Aviv past Be'er Sheba and Arad, through the Judean Desert to En Boqeq which is along the southwest coast of the Dead Sea.
After checking in at the hotel, we headed up to En Gedi, an oasis located on the western shore of the Dead Sea, close to Masada and the caves of Qumran where the Dead Sea Scrolls were found.
went for the proverbial float in the Dead Sea.........
....and the next morning MASADA!
.....then it was back to Tel Aviv to pick up Mom so we could all enjoy Shabbat in Jerusalem together.